I know me best so this will be in the first person...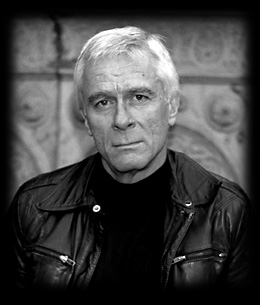 I was born in Detroit Michigan, seems like yesterday, into a "Ford" neighborhood on the west side (the west "thing" kept growing). Lots of Tiger games, many alone by way of the bus. We had a piano in the house, and we weren't Polish Catholic like every other family, so the accordion was the official instrument of the neighborhood. My next door neighbor played honky tonk piano (Lil Jaroh, my first music hero). I still don't play as good as her or any of my heroes but somehow I've learned to cope and play anyway. My dad Russ liked Dixieland Jazz, so I didn't. Too many guys soloing all at the same time. One of his best friends played trumpet in a Dixie band at the Tiger games and sure did have fun.... I feel like I owe something big to New Orleans....Hum...
My youth overflowed with ethnic culture; lines in the sand were everywhere and the edges sometimes cut deep into my growing soul. I moved to Orange County California, and this I can be quoted on, "If there were only these two places on earth to pick from, I'd pick Detroit". Thank you Detroit!
Random short periods of lessons, always hated to read music literally, why would anyone do that...? "Moon River" was my first organ recital tune. Saved every dime as a kid and bought my Hammond B-3 for $1,600 when I was 18
I knew I had a choice to play original stuff or play covers for regular "good money", so I followed the $ into Holiday Inns and supper clubs, yippee! Toted that B-3 from coast to coast in my curtained Ford van drinking wine from gallon jugs with the thumb loops on the neck. I'm still my favorite B-3 player. Every night had the potential for the perfect one night stand, most ended in the dark...
Quit traveling 'cause the other guys had "issues".
Found Portland to be quite white, a fair amount of talk and very little walk, and turned away completely; the place just wasn't hip enough for me... Hum...
I avoided my music self for 20 years to find a "real" career, and that was painfully elusive.
My Piano Heroes:
First - Ramsey Lewis
All time wanna be like - Gene Harris
Most esteemed- Bill Evans
Favorite "good time player - Chuck Levelle
Petrifying - Oscar Peterson
Local and "way bad" - Jof Lee
I'm not worthy - Eddie Wied
Tastiest - Count Basie
Me a jack of a few and master of...
Love to write play & sing my stuff (& others' that touches my soul)
I finally figured out what I wanna be when I grow up....
All music is music, it's not my job to judge it and I do anyway.
I owe it to own it.......
I'm so way grateful I have something I don't even like understand, and I like so totally thank God...
I look forward to the next time I play.
I hope it serves somebody.
-Randy